How to Get the Perfect Smile with Cosmetic Dentistry in Fort Mill, SC?
Posted by Dr. Prescott on Jun 27 2017, 11:30 AM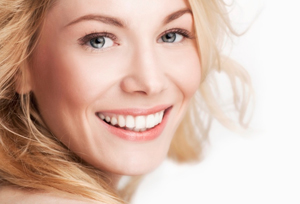 A perfect smile is the result of a lot of good oral hygiene habits as well. For this, one should brush teeth one's teeth twice daily for at least two minutes each time. Also, if possible, one should brush each time after consuming food or drink. If this is not possible, at least one should rinse the mouth well and thoroughly. Also, one should floss one's teeth at least once in a day. Also, one should pay a visit to the dentist on a regular basis.
However, if one has irregular or misaligned teeth, it is best to get braces and retainers treatment done. People have the misnomer that this treatment can be done only when one is a child or an adolescent. This treatment can be taken on by adults as well. Also, if one has stained or yellowed teeth, one should go in for teeth whitening treatment, which also comes within the purview of cosmetic dentistry in Fort Mill. This can be done in the dental office and at home as well. In the dental office, a whitening gel is smeared onto the teeth. Laser light of a particular bandwidth and for a given duration of time is passed through the gel. This activates the gel. After the given time, the teeth get several shades whiter. The treatment may need to be done a couple of times depending on how much the teeth are stained.
However, teeth whitening is not a permanent solution. If proper oral hygiene is not taken care of, it can recur. Also, if a person consumes too many beverages or alcoholic drinks, it can happen again. Also, it can happen with eating of staining foods like beetroot.
What are dental implants?
Sometimes, out teeth break, get injured or stained to such an extent that no therapy can work on them. They have to be extracted. In this case, dental implants, which are a part of cosmetic dentistry in Fort Mill, are the solution for the patient. Dental implants can last a lifetime if they are cared for properly. Also, they are the closest that one can come to a natural smile and the actual manner of eating and speaking of a given person.
In this treatment, a titanium screw is embedded inside the jaw bone of a person by drilling into the bone. It takes three to four months for the jaw bone to grow around the screw naturally. This firms up the screw in the bone. A dental crown or cap is placed atop the screw to function as the tooth as the world sees it. Periodically, one should visit the dentist to get adjustments made to the implants. Implants are different from dentures in the sense that dentures need to be taken out each night before sleeping. Implants are more permanent. The dentures need to be placed in a container full of cleaning liquid to which a cleansing tablet is added. The dentures are also brushed with this solution.
For details contact: 936 Market Street Suite 201, Fort Mill, SC 29708. Call: (803) 306-7567.