Why Should You Consider Sedation Dentistry, Fort Mill?
Posted by Dr. Prescott on Aug 8 2017, 11:39 PM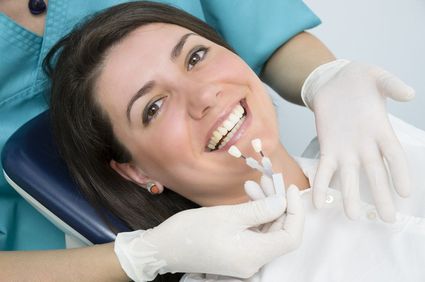 Fear of pain of dental procedures is felt by many, including their vulnerability and discomfort. For those looking for relaxed procedures sedation, dentistry is the solution. In this method drugs such as general anesthesia are given to the patient to relax them before or during the procedure.
Most common drugs used for sedation dentistry include:
Nitrous oxide
Oral sedatives
Intravenous sedatives
But general anesthesia also known as sleep dentistry is assumed to be the best solution for many patients, however risk of side effects is much higher in this when compared to other methods which make consideration of the lesser form of sedation dentistry wiser. Before considering sleep dentistry, you should consult your dentist, and mention any allergic reactions experienced in the past due to anesthesia to make your procedure safe. Local anesthesias can be used as they only numb your mouth and you won't feel any pain and fear of dentist might come to an end. And the process may depend upon the type of drug used for instance local anesthesia are inserted with small needles into your gum line, sometimes you may even be asked to starve.
However other reasons can be the reason for choosing sedation
dentistry including:
Phobia related to dental procedures
Bad experience with dental work in the past
Particularly sensitive oral nerves
Small mouth that becomes sore during dental work
Resistance to local anesthetic
General anxiety disorder
There are certain reasons why your dental care provider thinks that the means of sedation dentistry treatment are good for you:
No matter how long your dental treatment is going to take, you would feel as if it has only been a couple of minutes in the infamous dental chair. Thus, it is the perfect treatment way for various dental treatments.
If normally it takes about five visits for a particular dental treatment to be completed, with the help of sedation dentistry treatment you would see a major fall in the number of visits you make to your dental care provider. You probably would need only two for your procedure to be completed.
Sedation dentistry treatment makes sure that your fears and your anxiety are sidelined. And that you visit your dental care provider regularly. This will promote healthy dental habits in you.
If you are delaying your visit to the dentist because of fear of pain in the procedures such as loose or broken teeth and other problems, sleep dentistry is the call for you else if delayed further the problems would need more extensive work in future. If practiced by dentist sedation can help relief out of persistent dental issues that cause pain and other problems.
Book your appointments for getting our trusted team of dental practitioners to give you healthy-looking smiles. Call us- (803) 306-7567. Or visit us- 936 Market Street. Suite 201 Fort Mill, SC 29708