Why Are Many Dental Patients Opting For Nitrous Oxide?
Posted by Dr. Prescott on May 17 2022, 04:46 AM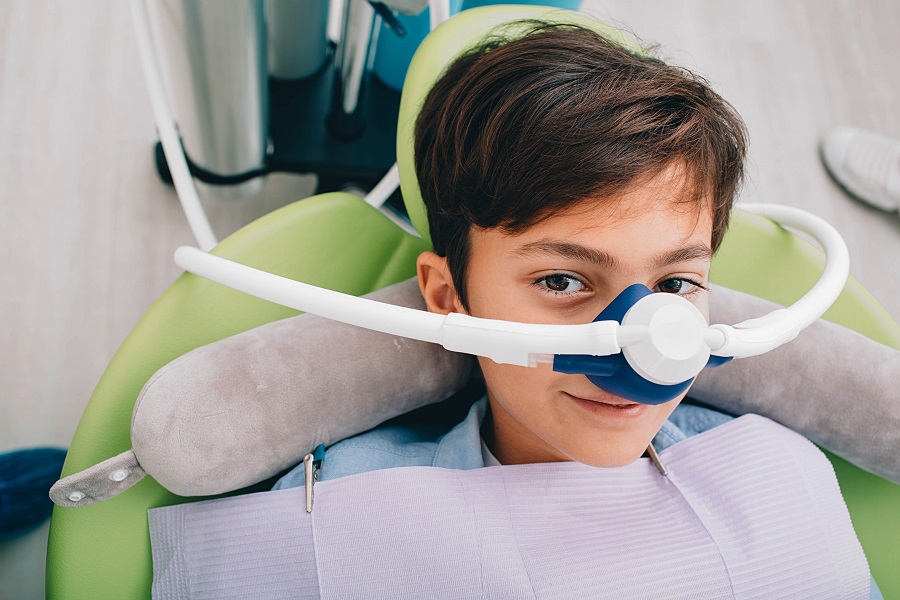 Also known as laughing gas, nitrous oxide is inhaled through a mask that's placed over the nose. It's often used during dental procedures like oral surgery, root canals, and tooth extractions.
Nitrous oxide is an odorless, colorless gas that quickly enters the bloodstream. It's most often used for children who can't receive local anesthesia. It's also used for patients who are afraid of needles and shots.
Nitrous Oxide's Oral Safety
Nitrous oxide is often used to relieve pain during dental procedures. It can also help patients who are having anxiety that keeps them from being fully relaxed during their procedure.
Patients can safely receive nitrous oxide. The gas is mixed with oxygen, and patients inhale it through a breathing mask. The gas takes effect quickly, and patients feel calm and relaxed.
Nitrous Oxide's Effectiveness
Because nitrous oxide is inhaled through the nose, it induces a euphoric state. Patients feel incredibly calm and relaxed, and they often don't even remember their procedure afterward.
This sedative gas is also beneficial for those who suffer from a sensitive gag reflex.
Nitrous Oxide's Fast-acting Effects
When dental patients with dental anxiety need dental work done, they're often hesitant to proceed. Some patients simply need additional help to relax. Nitrous oxide can help patients feel drowsy but allows them to stay awake. The effects wear off quickly, so patients can get back to their day and carry on with their dental appointments.
Is Nitrous Oxide Safe?
Yes, nitrous oxide is completely safe when prescribed by your dentist. When used properly, nitrous oxide is perfectly safe. In fact, it is one of the safest sedation methods available. It is even safer than oral sedation.
When you come to our office for sedation, we will go over all of your medical histories. This includes your current medications and allergies. We will then go through your medical history and any past surgeries and take your blood pressure as well as your heart rate.
Get advanced dental treatments from Prescott Family Dentistry, Fort Mill, SC, by the expert team led by Jason Prescott, DMD, FAGD. For more details and appointments, call us at (803) 802-7878, book online, or visit us at 1860 Coltharp Rd., Fort Mill, South Carolina 29715.