Types of Oral Surgery
Posted by Dr. Prescott on Feb 16 2022, 02:49 AM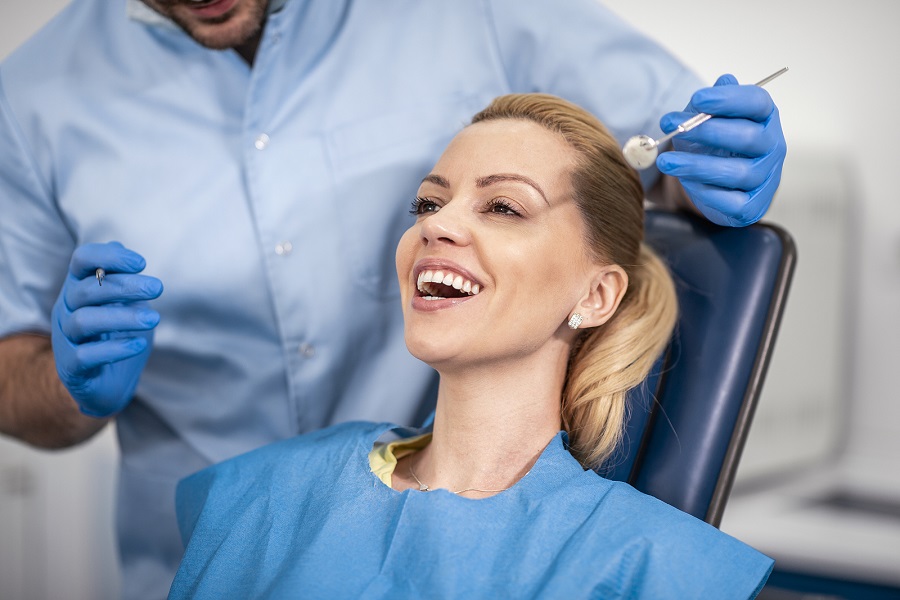 Oral surgery refers to any oral surgical procedure. This includes numerous dental procedures. Any procedure that involves the soft tissues of your mouth is considered oral surgery. Oral surgery can help your oral and overall health. 
What are the Common Oral Surgeries?
Tooth Extraction
Tooth extraction is the removal of a tooth from its socket in the jaw bone. Extractions are sometimes necessary if a tooth is decayed, broken, or if there is crowding in the mouth. When a tooth is extracted, your dentist may recommend replacing it with a dental implant to maintain facial structure, prevent changes in your jawbone, and restore full functionality to the mouth.
Surgical Extraction
Surgical extractions are performed when a tooth cannot be treated with a filling, inlay, or onlay. A surgical extraction is required when decay or damage reaches the nerve or the pulp. An infection or impacted teeth and teeth that are severely misaligned may also require surgical extraction.
Impacted Wisdom Teeth
Impacted wisdom teeth are teeth that are unable to erupt from the gums fully. This can cause many different issues for a patient.
Impacted wisdom teeth can cause pain and swelling in the gums, especially when the tooth erupts partially through the gum. This pain can be especially problematic when the patient is trying to sleep, causing teeth grinding and other disturbances.
Dental Implants
Dental implants are permanent artificial teeth that are surgically implanted in the jawbone. They replace missing teeth and adjacent tissue to provide stability, support, and protection for your smile. Implants can be used to replace a single missing tooth or several missing teeth in a row.
Bone Grafting
A bone graft is used to restore a tooth from bone loss. This can be due to gum disease, infection, trauma, or other factors. A bone graft involves taking bone from elsewhere in the mouth or from a tissue bank and placing it in the tooth socket. The graft will stimulate bone growth, resulting in a new, healthier tooth.
Ridge Augmentation
A ridge augmentation is a surgical procedure that rebuilds the alveolar ridge, which is the bone that supports the teeth. The alveolar ridge can be destroyed by gum disease or by tooth extraction. Ridge augmentation can also be performed for cosmetic reasons.
A ridge augmentation rebuilds the alveolar ridge using bone grafting material. After the ridge is rebuilt, an implant can be placed.
Get advanced oral surgeries from Prescott Family Dentistry, Fort Mill, SC, by the expert team led by Jason Prescott, DMD, FAGD. For more details and appointments, call us at (803) 802-7878, book online, or visit us at 1860 Coltharp Rd., Fort Mill, South Carolina 29715.