Top 4 Things to Know About General Dentistry for Oral Health, Fort Mill
Posted by Dr. Prescott on Nov 7 2017, 10:35 PM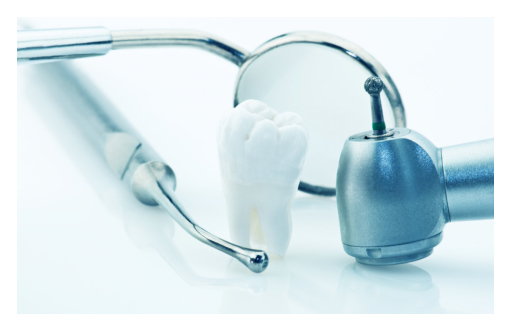 General dentistry is one of the most common dentistry fields today. The professionals who perform the treatments under this field are called general dentists. They are capable of diagnosing you and treating of all your dental health woes. Simultaneously, they are capable of providing you with proper dental care maintenance help, dental exams and checkups and other common dental surgeries that are meant to keep your dental health at best possible level. A major percentage of people who graduate from dental schools start practicing in this fields, immediately. Most, however, continue their education to gain a specialization in a particular field.
What is general dentistry all about?
General dentist helps people perform all kinds of routine dental services that are going to focus on the prevention of various dental decays and damages. Their services are going to be able to help you not just prevent damages, but also enhance your smile and the longevity of your teeth and your smile. They perform dental cleanings and other basic services to maintain your smiles.
In certain cases, the preventive measures undertaken by a general dentist are not enough, and it is here that a general dentist is going to infuse restorative dental practices as well to repair any dental damages and bring your original dental health back to you.
What does general dentistry offer?
The following general dentistry practices are offered-
Root canal treatment
Dental cleaning
Crowns and bridges
Dental implants
Periodontal treatment
Dentures
Oral surgery
Mouthguards
Cosmetic procedures
Home care instruction
Nutrition counseling
Apart from these treatments, a general dentist is known for a comprehensive dental checkup and examination for the maintenance of your dental health.
Is your pain threshold low?
Many people require dental treatments and other dental exams because of their ill-dental health but do not. Why? They are sensitive to pain. Their pain threshold is not much. However, at the best dentist in Fort Mill, you would not have to suffer from any such problem. Most people who are too sensitive to pain end up giving up on their dental treatment altogether because they are too scared. This leads to a pile up in their dental health maintenance, along with all other kinds of dental issues. For such people, we have a solution. To combat their sensitivities and give them a healthy smile we ensure they are comfortable throughout the treatment and checkup. We take help of sedation dentistry means to reduce fear, anxiety and other sensitivity issues. These services are performed with utmost care and professionality. A wide variety of sedatives are used at the best dentist in Fort Mill, some of them being Nitrous Oxide, anesthesia, IV sedatives, etc. Through these means, you would not have to worry about a dentist ever!
Are treatments under general dentistry backed by Insurances?
Most patients visit dental care providers only when situations have gotten worse because of their anxiety. However, this can lead to higher treatments costs. Being of progressive nature, dental issues must not be left untreated. Most general dentistry practices, as well as sedation dentistry practices, are covered by dental insurances, but not all. Therefore being proactive about your dental health and taking care of your teeth is the only way to ensure you are not shelling out thousands of dollars from your hard-earned money.
For more dental guidance and support, contact the best dentist in Fort Mill.
Prescott Family Dentistry. 936 Market Street, Suite 201 Fort Mill, SC 29708
# (803) 306-7567