Tips For Taking Care Of Toddler Teeth in Fort Mill, SC
Posted by Dr. Prescott on Sep 3 2018, 10:05 AM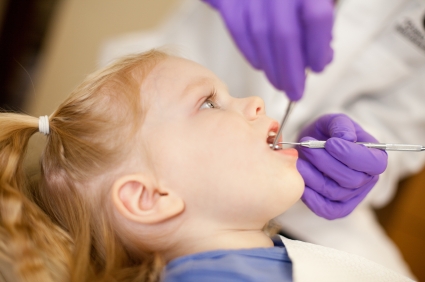 The early proper oral hygiene is practiced, the more a child can achieve optimal dental health when they grow. There is no definite age when it comes to exercising the right care for the mouth and teeth. Children, when instilled with the proper oral care, will help them build excellent dental health later on.
Prescott Family Dentistry is here to help children develop dental hygiene through our Pediatric Dentistry services. We give our young patients a fun and child-friendly dental experience. During our pediatric dentistry procedure, we assess children's dental condition by conducting oral health examinations, providing quality dental care such as cleanings and fluoride application, and even habit counseling. Our focus is to impart to our young patients the importance of taking care of their teeth, mouth, and gums which serves as a window to their overall health.

For parents, taking care of their child's dental health should be a priority. To do this, here are different helpful tips:

Be a good model. Parents play a significant role in the dental development of their children. Children will be motivated to brush and floss if they see their parents doing it as well. Making them understand the benefits of proper oral hygiene as early as possible is necessary.

Brush twice daily. For children three years old and above, using a pea-size toothpaste with fluoride can help strengthen the tooth enamel. Also, use a soft-bristled toothbrush to avoid gum bleeding. Make sure that they will not swallow the toothpaste; fluoride, when ingested, can be harmful to the body.

Watch sugar intake. Tooth decay is common in children mainly because they eat more sugary and acidic foods. The sugar particles that cling to the teeth causes cavities. When eating sweets, let the child swish some water after to eliminate its debris.

Visit a pediatric dentist. To ensure the dental health of a child, a visit to a pediatric dentist is a big help. The dentist can detect potential problems and perform the best treatment for the child.

Prescott Family Dentistry is always ready to take action involving you and your child's oral health. If you want to experience secure and more child-friendly Pediatric Dentistry services in Fort Mill, SC, book your appointment at 936 Market Street Suite 201 Fort Mill, SC 29708.