The Benefits of Nitrous Oxide Sedation to Reduce Anxiety
Posted by Prescott Family Dentistry on Feb 25 2023, 08:45 AM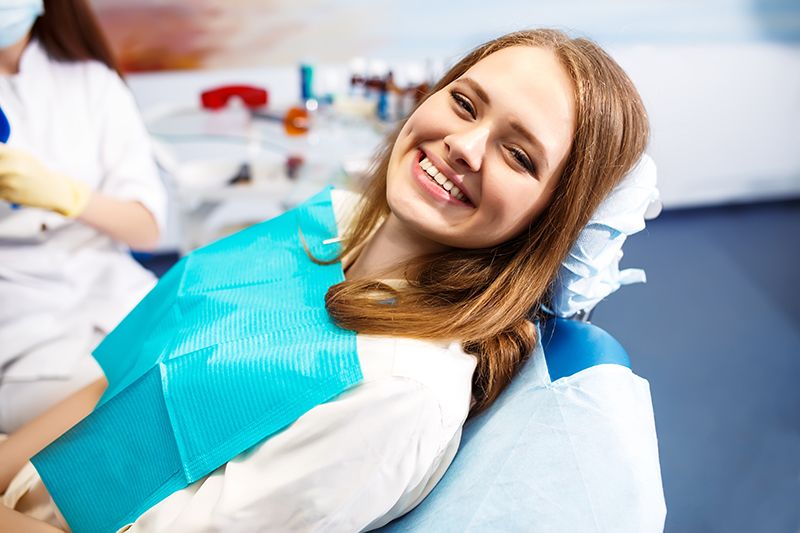 Do you suffer from dental anxiety? You are not alone. According to a survey, 15% of adults avoid going to the dentist because of anxiety. Dental anxiety keeps people from getting the care they need.
Also known as laughing gas, nitrous oxide is a colorless and odorless gas that is administered through a mask worn over the nose. When inhaled, the calming effects of this sedative medication quickly reduce anxiety for patients. Patients can still breathe through their nose while under the effects of nitrous oxide. Additionally, the effects will wear off as soon as the mask is removed. Within a few minutes, patients can return to normal activities.
Reduced Anxiety
A patient who experiences a lot of anxiety before, during, or after a dental visit may find it difficult to complete recommended treatments. With nitrous oxide sedation, the patient can feel at ease and relaxed throughout their treatment. This form of sedation can help a patient feel more at ease, allowing them to receive better care from the dentist.
Patients with dental fears often avoid visiting a dentist's office for regular check-ups. By providing safe and effective forms of sedation, such as nitrous oxide, dentists can ensure their patients receive the dental care they need to stay healthy and strong.
Many patients feel nervous about even just sitting in the waiting room for a routine appointment. Some patients dread filling out medical history forms because they are afraid of what the dentist will find out about them. These patients may find it helpful to visit the dentist with a loved one for support. Additionally, some dental offices have televisions in waiting areas to help pass the time while the patient is waiting for his or her appointment. This can be particularly helpful for children who need a little extra support during their appointments.
Patients can also request nitrous oxide for their dental treatments. This allows them to relax without feeling like they're completely asleep during the entire procedure. If at any time the patient feels uncomfortable, he or she can simply breathe through the mask. The patient will also be able to communicate with the dentist throughout the procedure. However, the dentist will likely recommend avoiding food or drink for at least a few hours after the appointment to prevent nausea or other issues caused by eating after inhaling the sedative.
It's important to schedule regular exams and cleanings with your dentist. This will help keep your mouth healthy and prevent serious issues from occurring in the future. 
Get advanced dental treatments from Prescott Family Dentistry, Fort Mill, SC, by the expert team led by Jason Prescott, DMD, FAGD. For more details and appointments, call us at (803) 802-7878, book online, or visit us at 1860 Coltharp Rd., Fort Mill, South Carolina, 29715.