Teeth Whitening Fort Mill SC
Posted by Dr. Prescott on Nov 9 2016, 10:58 PM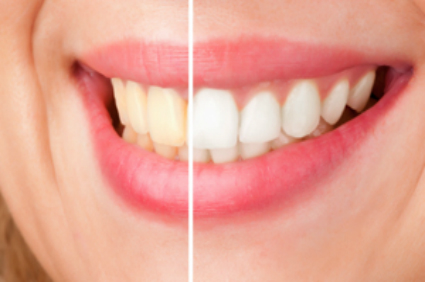 There are many causes of teeth discoloration but there are teeth whitening procedures to help remove the stains on your teeth and restore your smile's beauty and brilliance. Here at Prescott Family Dentistry, you do not have to be bothered by yellowed or stained teeth because we a high-quality professional teeth cleaning treatment that will bring invisible and fast results.
Teeth whitening treatment is designed to remove stains and discoloration from your teeth to restore your white smile. Whitening is of the most common procedure too because it has a significant impact on how your teeth look. There are several reasons on why the teeth get stained or become yellow. Below are some of the most common reasons:
Using tobacco
Drinking dark colored beverages such as coffee, soda, and wine
Poor oral hygiene
Medications
Aging
Genetics
What are the teeth whitening procedures?
In Office Teeth Whitening
The In-office teeth whitening is also referred to as professional teeth whitening which is typically performed by a dentist in a dental office. This is the most recommended whitening method. Stronger agents are applied in this type of treatment but the teeth and gums should be protected from these materials. In-office teeth whitening can make your teeth 10 times whiter in just an hour.
Over the counter or Home tooth Whitening systems
Commercially available tooth whitening systems are becoming popular because they are convenient and easy to use and are relatively inexpensive.
There are a few over-the-counter tooth whitening methods that can be purchased without your dentist's supervision. Some of the examples are whitening strips, paint-on tooth gel, mouth trays with gel, whitening toothpaste, and even whitening gum. These are normally safe to use but if you are quite uncertain, it is always best to talk to your dentist.
Teeth whitening effects can last for several months and for years depending on how you take good care of your teeth. If you follow good oral hygiene by daily brushing and flossing and follow a balanced diet which includes avoiding of food that causes teeth discoloration, then you can be assured that your teeth whitening will last longer. You can also use at home whitening kit for maintenance to make sure there is a follow up on your in-office teeth whitening.
For more information about our professional teeth whitening, do not hesitate to contact our dental office at phone numbers (803) 306-7567, or visit us at 936 Market Street, Suite 201, Fort Mill, SC 29708.