Importance of Professional Teeth Cleanings And Checkups in Fort Mill
Posted by Dr. Prescott on May 22 2018, 11:27 PM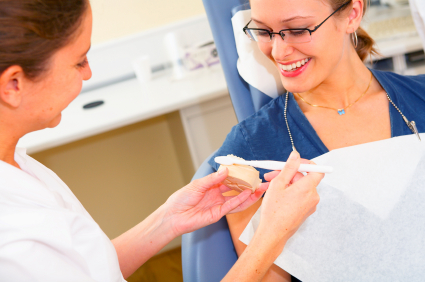 Practicing good dental hygiene is good for maintaining your oral health. If it is partnered with professional teeth cleaning and checkups, it will be even better! It is essential for the early diagnosis, prevention, and treatment of any developing dental complications. Prescott Family Dentistry encourages patients to schedule Professional Dental Cleanings and Checkups regularly for ideal oral health status.
Professional Teeth Cleaning
Routine teeth cleanings do not only improve the appearance of your teeth but as well as your general oral health. Proper brushing, flossing, and rinsing can't clean hard to reach areas but with the help of professional teeth cleaning the mouth will be thoroughly cleaned.
Here are some Reasons Why Teeth Cleanings are Important
A dental hygienist can remove the stain buildups that discolors your teeth.
Teeth cleaning can stop the development of gum disease that can eventually lead to bad breath and even tooth loss.
During dental cleanings, the dentist or hygienist can detect early signs of Oral Cancer.
Some studies link oral health conditions to general health, with dental cleanings it can remove bacterias that may enter the bloodstream and cause health complications.
Dentists can also detect sign or cracks or fractures on the teeth making it easier to be treated early.
Dental Checkups
Dental checkups are essential for the early diagnosis and prevention of diseases or damages that are slowly developing in the mouth. The dentist would perform a series of examinations to ensure the overall status of your oral health.
What to Expect During Dental Checkups
The dentist would ask about any current dental or health issues you have been experiencing and medications you are currently taking. It is important for them to know this information to provide or avoid certain dental treatments.
The dentist would then examine the teeth thoroughly using a metal probe to check for any swelling, sores, and redness that could be a sign of a disease or infection. All the areas in the mouth would be checked like periodontal pockets, gaps in between the teeth, and gum tissues.
A dental x-ray would also be done to check the areas that are not visible like the area beneath the gum line and also the jaws. Several conditions can be discovered with the help of x-rays which is beneficial for the patient and dentist.
Results, advice, and recommendations would be then shared with the patients including the treatments they would need to undergo for prevention or restoration of their dental condition.
You deserve outstanding dental care services. We provide Professional Teeth Cleanings and Checkups in Fort Mill. Book your appointment with us at Prescott Family Dentistry and let us help you achieve a beautiful and a healthy teeth! Call us at (803) 306-7567, and you can visit us at 936 Market Street Suite 201 Fort Mill, SC 29708.