How to Pick the Right Toothbrush like a Pro in Fort Mill, SC
Posted by Dr. Prescott on Oct 1 2018, 09:54 AM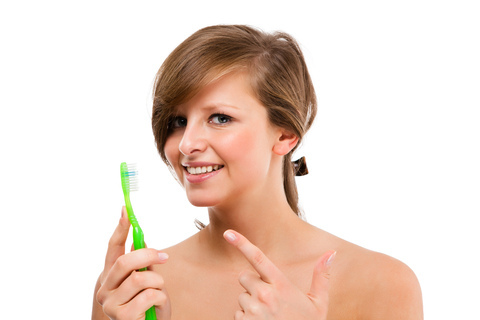 Did you know that average Americans spend nearly thousands of hours brushing the teeth for their whole lives? While this routine is mandatory, it is essential to pick the right toothbrush that will give comfort and effectiveness when used. Of course, it could be confusing sometimes to choose, the fact that a wide range of toothbrushes are now being sold in the market. Manual, electric, and even singing toothbrush: what do you prefer? Will it work for you?
The key to knowing the toothbrush that will work well for you is if it's comfortable enough to be used. What matters most is your brushing techniques and how well you brush your entire mouth. Unfortunately, there are some who are lazy enough to spend at least two to three minutes cleaning and scraping off bacterias and food particles on their teeth. Is it merely because of laziness?

It is better to look for a toothbrush that motivates you to brush for approximately two minutes time, twice daily. Here are tips and guidelines to pick the best toothbrush:

According to the American Dental Association, always go for a soft-bristled toothbrush to avoid damaged and pulled-back gums. Exposed tooth root is the primary culprit of sensitivity.

Consider the head size of the cleaning tool. It must be fitted easily to the mouth.
The regular and powered toothbrush has the same function when it comes to cleaning the mouth and teeth. However, for those who need extra assistance when brushing, the electric one might be a better choice.
Does your brush begin to fray? Throw it away! Remember to replace it every three months or sooner.
Still undecided what toothbrush may be ideal for you? Visit Prescott Family Dentistry and consult us. Our dentists may have some helpful recommendations.
Regular brushing routine is important for the dental health. However, no matter how expensive or high tech your toothbrush may be, it doesn't guarantee a completely clean mouth. A Professional Teeth Cleanings & Checkups with us at Prescott Family Dentistry can help maintain the teeth and mouth healthy and disease-free!
You deserve outstanding dental care services. We provide Professional Teeth Cleanings & Checkups in Fort Mill, SC. Book your appointment with us at Prescott Family Dentistry and let us help you achieve a beautiful and a healthy teeth!