Fort Mill Dentist | Make Flossing a 2017 Resolution
Posted by Dr. Prescott on Jan 17 2017, 10:55 PM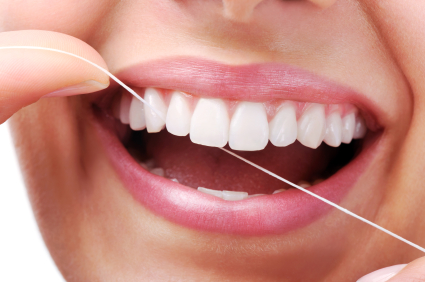 As we welcome 2017, the biggest task we encourage our patients at Prescott Family Dentistry to add to their new year's resolution is daily flossing.

One easy way to accomplish this is creating a place in your shower for your floss. Actually, the shower is the best place to floss quickly without worrying about creating a mess.  
Another tip is to create a nightly reminder on your smartphone. Create the reminder for a time when you are usually getting ready for bed. As hectic as our days may be, the time we get ready for sleep is generally always the same. 

By flossing you improve your gums and your overall health. Using that stringy stuff called (Floss) is essential of taking care of your body. Besides the obvious reasons like removing plaque, food and helping improve your breath… the Department of Health also affirmed flossing is an important oral hygiene practice.
American Dental Association
According to the American Dental Association (ADA), Inter-dental cleaners such as floss are an essential part of your oral hygiene. Cleaning between teeth removes plaque that can lead to cavities and gum disease from the area that toothbrush cannot reach. Inter-dental cleaning is proven to help with removing debris that can contribute to the buildup of plaque.
Here at Prescott Family Dentistry, we focus on building our patients long-term oral health. Your goal of having perfect teeth starts with good dentistry, routine cleanings, and daily flossing. We recommend all of our patients to floss once a day. For every 
patient that visit our Fort Mill dental office, we ensure to educate on how and the best technique on flossing.

If you are interested in a dental consultation, basic teeth cleaning or would like to learn more about the best ways to floss call us or fill out our form online.