Best Oral Hygiene Habits To Have A Healthy Smile
Posted by Jason Prescott on Aug 25 2022, 05:24 AM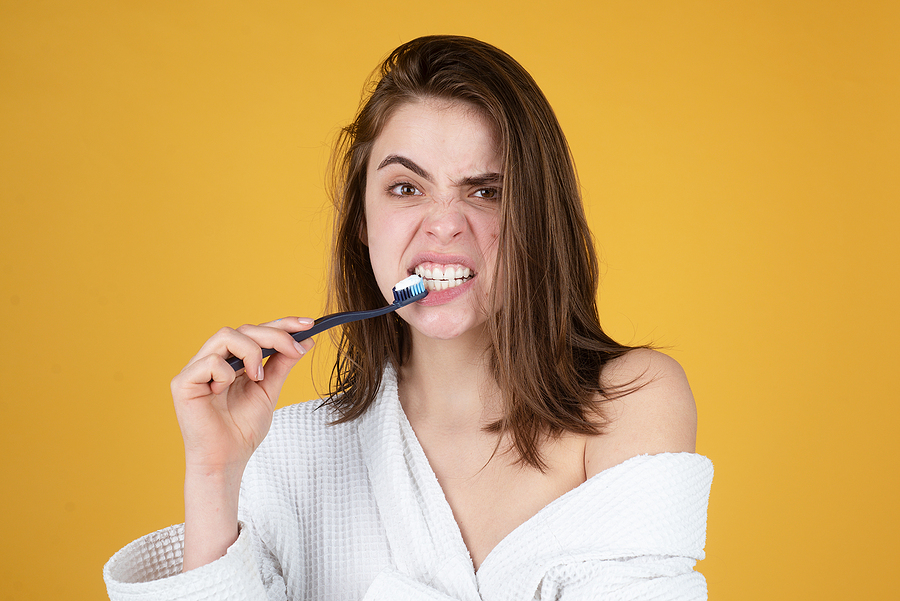 According to the American College of Prosthodontists, nearly 50% of adults say the first thing they notice about someone is their teeth. A smile also does a lot more than just make a good impression. A bright, healthy smile can be a sign of overall health. Gum disease, for example, has been linked to everything from heart disease to diabetes. Other conditions, such as oral cancer, also affect oral health, as well as overall health.
A beautiful smile is a healthy smile. Regular dental checkups and good oral hygiene habits like flossing and brushing can help prevent cavities, gum disease, and many other problems that can affect your oral health. Here are the best practices to have a healthy smile.
Brushing your teeth twice a day
The American Dental Association recommends brushing your teeth twice a day for two minutes each time. Brushing your teeth helps remove plaque and bacteria that can lead to tooth decay and gum disease. It can also help freshen your breath. You should start brushing your children's teeth as soon as they come in. Ideally, you should brush after meals or snacks. If you don't brush after a meal, make sure you brush before going to sleep.
The American Dental Association (ADA) recommends flossing once a day. Flossing helps remove food particles and plaque from between your teeth and under the gum line, thus preventing gum disease. 
In addition to brushing twice a day, daily mouthwash use can help remove bacteria from your mouth and freshen your breath. Mouthwashes can help kill bacteria that cause bad breath, plaque, and gingivitis, as well as reduce tartar buildup, remove stains, and freshen your breath.
Cleaning your tongue is a simple yet very important task to keep your mouth clean and healthy. Bacteria grow on your tongue and can cause bad breath and dental problems. The bacteria on your tongue can also spread to other areas of your mouth or transfer back to the food you taste.
Regular dental care visits
While brushing and flossing at home are important to maintaining your oral health, it's even more important you see your dentist regularly. It's true that some people do have better oral hygiene habits than others, but even those who brush and floss regularly can still end up with cavities, gum disease, and other oral health issues. That's because your at-home oral care routine isn't the only thing that affects the health of your teeth.
Your dentist can detect oral health issues early on and provide treatment before the problem gets serious. He or she will also screen for oral cancer, assess the health of your teeth, and take any necessary x-rays. In fact, some diseases don't have any symptoms at all, so it's especially important to see your dentist every six months, as recommended by most dentists.
Cigarettes contain more than 7,000 chemicals, including at least 60 known carcinogens -- substances that are known to cause cancer. Smoking is also a leading cause of gum disease, bone loss, and tooth loss. If you don't smoke, don't start. If you do smoke, quit as soon as possible. Chewing tobacco is also a big no-no. This habit not only contributes to bad breath but also puts you at risk for oral cancer.
It is also important to consume a diet rich in vitamins, minerals, and other nutrients. Also, avoid foods that are high in sugar or starch.
Get advanced dental treatments from Prescott Family Dentistry, Fort Mill, SC, by the expert team led by Jason Prescott, DMD, FAGD. For more details and appointments, call us at (803) 802-7878, book online, or visit us at 1860 Coltharp Rd., Fort Mill, South Carolina, 29715.